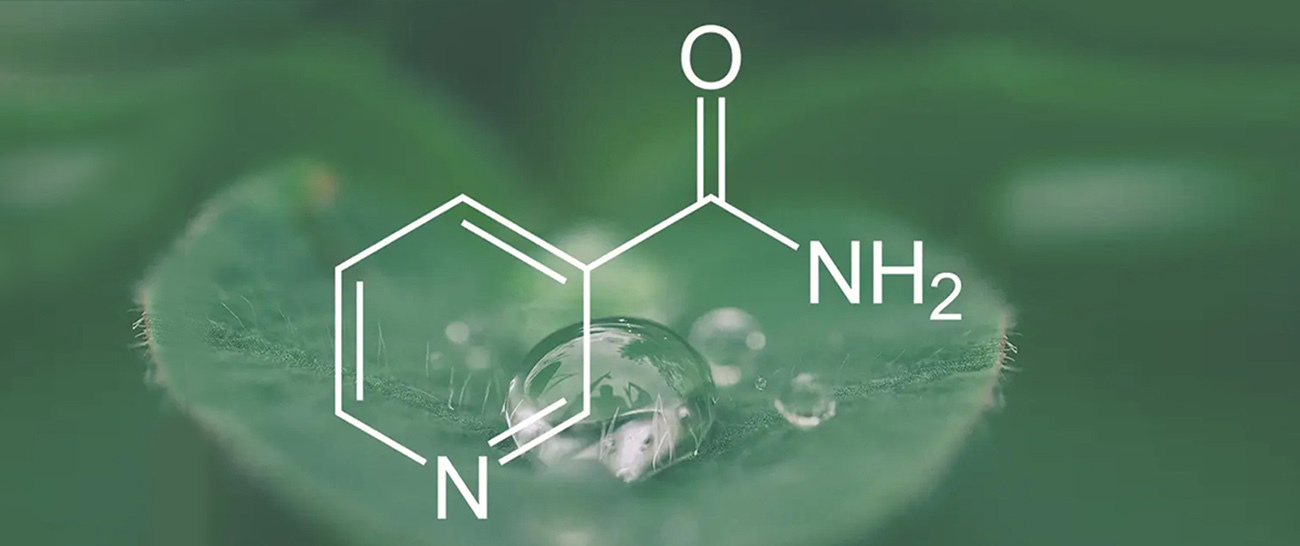 Move over, Vitamin C. There's a new skin nutrient in town and its benefits are beyond nourishing.
NIACINAMIDE IN SKINCARE.
Everyone, skincare enthusiast or not, is always looking for ways to obtain brighter and clearer skin. Vitamin C has been the go-to skin brightener for many people, but there's now a nutrient that has taken the skincare world by storm. Niacinamide has gained so much attention lately in the beauty industry. If you haven't heard or read anything about niacinamide, this article is for you!
WHAT IS NIACINAMIDE?
Niacinamide is oftentimes referred to as nicotinamide or, simply, vitamin B3. It is a water-soluble vitamin and an essential nutrient that contains many nourishing benefits. Amongst the countless other beauty/skincare ingredients, Niacinamide stands out for its versatility. It complements any skin type and almost all skin concerns. Niacinamide brightens dark spots, minimizes fine lines and wrinkles, and even reduces acne. It is that nutrient that's worth your attention and every penny.
BENEFITS OF NIACINAMIDE.
Brightens the skin: About a 5% concentration of niacinamide can help you lighten hyperpigmentation or dark skin patches. Niacinamide typically shows effectiveness from a few weeks to 2 months.
Protects your skin from free radicals: Niacinamide contains powerful antioxidant properties that can protect your skin from environmental toxins. These toxins, also known as free radicals, are the main culprits of premature aging in the skin.
Regulates sebum production in your skin: Acne is mostly a result of the accumulation of excess sebum, or oil in the skin, that clogs skin pores. Niacinamide helps control the production of oils in your skin, preventing acne.
Repairs skin barrier: Niacinamide promotes the production of keratin in the skin. Keratin is a protein that helps the skin barrier firm and healthy.
Minimizes signs of aging: Niacinamide is an antioxidant that helps to protect your skin from UV damages such as fine lines and wrinkles. It also helps retain skin moisture.
HOW TO AND WHO SHOULD USE NIACINAMIDE?
Niacinamide is very popular due to its versatility. It is well tolerated by most skin types, even the most sensitive. Niacinamide can be used once or twice every day. It can also be used with skincare ingredients or products containing retinol, peptides, hyaluronic acid, alpha hydroxy acids, beta hydroxy acids, vitamin C, and other antioxidants.
Another interesting fact is that you can use multiple products containing Niacinamide in a single routine. It is completely safe to use by itself or with additional products. Niacinamide is added to various skin care products such as cleansers, toners, and moisturizers. The nutrient is also found as a concentrated serum or essence.
MixX Laboratory's Niacinamide 5% Radiance & Oil Control essence is a dual power essence that contains Niacinamide and Tranexamic Acid. Both ingredients are combined to greatly target dark spots, acne scars, melasma, or sunburns. It also helps to reduce skin blemishes and regulate oil secretion in the skin. This power essence also contains the superstar ingredient Glycerin which helps to keep the skin hydrated and plump. MixX laboratory's Niacinamide 5% oil control essence is gentle and well-tolerated by all skin types.